Essential Drugs
Offering essential drugs to make a positive contribution
to the medical world and its patients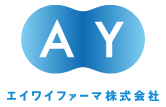 With the goal of serving more patients and playing critical role in society, we at Yoshindo entered the business of infusion and dialysis products in 2013. At Yoshindo Holdings' subsidiary, AY Pharmaceuticals Co., Ltd., we are making new efforts in the development of infusion and dialysis products, essential drugs in the medical field. Our goal is to expand the infusion and dialysis industry and make a positive contribution to healing. We work to provide patients with high-quality, high value-added products in order to make a contribution to their healing and health.


This Standing Infusion Bag was granted a 2015 Good Design award
This bag is capable of standing independently for improved usability and visibility. Our proprietary manufacturing process gives the infusion the quality and functionality required in the medical world.

Among the products we offer are multiple types of dialysis solutions as well as anticoagulants.